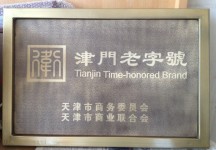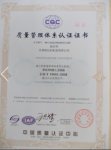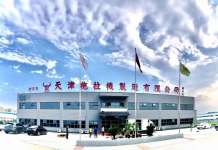 Tianjin Tractor Manufacturing Co., Ltd. is the backbone enterprise of large-China horsepower wheel tractor manufacturing (hereinafter referred to as Tituo Company). Founded in 1956, it is about 64 years old. It mainly produces and operates a large, medium and small horsepower tractor, a corn harvester, a semi-fed rice harvester and other harvesting machinery. With independent intellectual property rights and famous trademark, it is an agricultural machinery manufacturing enterprise with outstanding innovation ability and strong core competitiveness. In December 1996, it was transformed into Tianjin Tractor Manufacturing Co., Ltd. In 2012, it was awarded as the "Tianjin time-honored brand" enterprise by Tianjin Municipal Commission of Commerce. In July 2020, the comprehensive mixed ownership reform was completed, and the new teams, new technologies and new ideas are about to bring a milestone transformation and upgrading. China's first gasoline engine, the first car, the first batch of medium-horsepower wheeled tractors are all born here. Mao Zedong, Liu Shaoqi, Zhou Enlai, Zhu De and other older generation of proletarian revolutionaries all personally came to Tianjin to guide the work.
Tiantow company now has the main products of 30-300 horsepower "iron cattle" brand large and medium-sized series of wheeled tractors, "iron cattle" brand harvesting machinery and agricultural machinery and tools. Approved the national ISO9001-2015 quality system certification. In China's agricultural machinery has a greater influence in the industry. Over the years, he has accumulated rich experience in agricultural machinery production, with a strong management team and a skilled scientific and technology team. With advanced equipment, with a strong product development, design and manufacturing capacity. "Iron cattle" brand series of tractor products in the national agricultural machinery industry and the majority of farmers and even in Southeast Asia have a very high visibility. With foreign trade autonomy, the products are exported to Southeast Asia, South America and other more than 20 countries.

Tiantong company "iron cattle" brand in China's agricultural machinery products for its high reputation in China. "Iron cattle" gallop in the vast rural areas of China, all over the country. "Iron Bull" has always been persistent in serving agriculture, and has always maintained a good reputation among the majority of peasant users.

Tianituo Company plays an important position in the industry regardless of production technology, manufacturing equipment and sales service network. Always maintain the brand advantage of "Iron Niu" products, quality advantages, sales and service advantages; always maintain a strong agricultural machinery product research and development design, manufacturing and sales, to provide users with satisfactory service advantages.

In the face of the good development opportunities of strategic eastward shift, "Iron cattle" products will continue to serve agriculture as always! More persistent economic income for the majority of agricultural machinery users to create greater income! Will continue to continue to more farmers rich work and dedication! "Iron cow" products is the best choice for the majority of machine users!